Wedding Photography for the wild hearts in love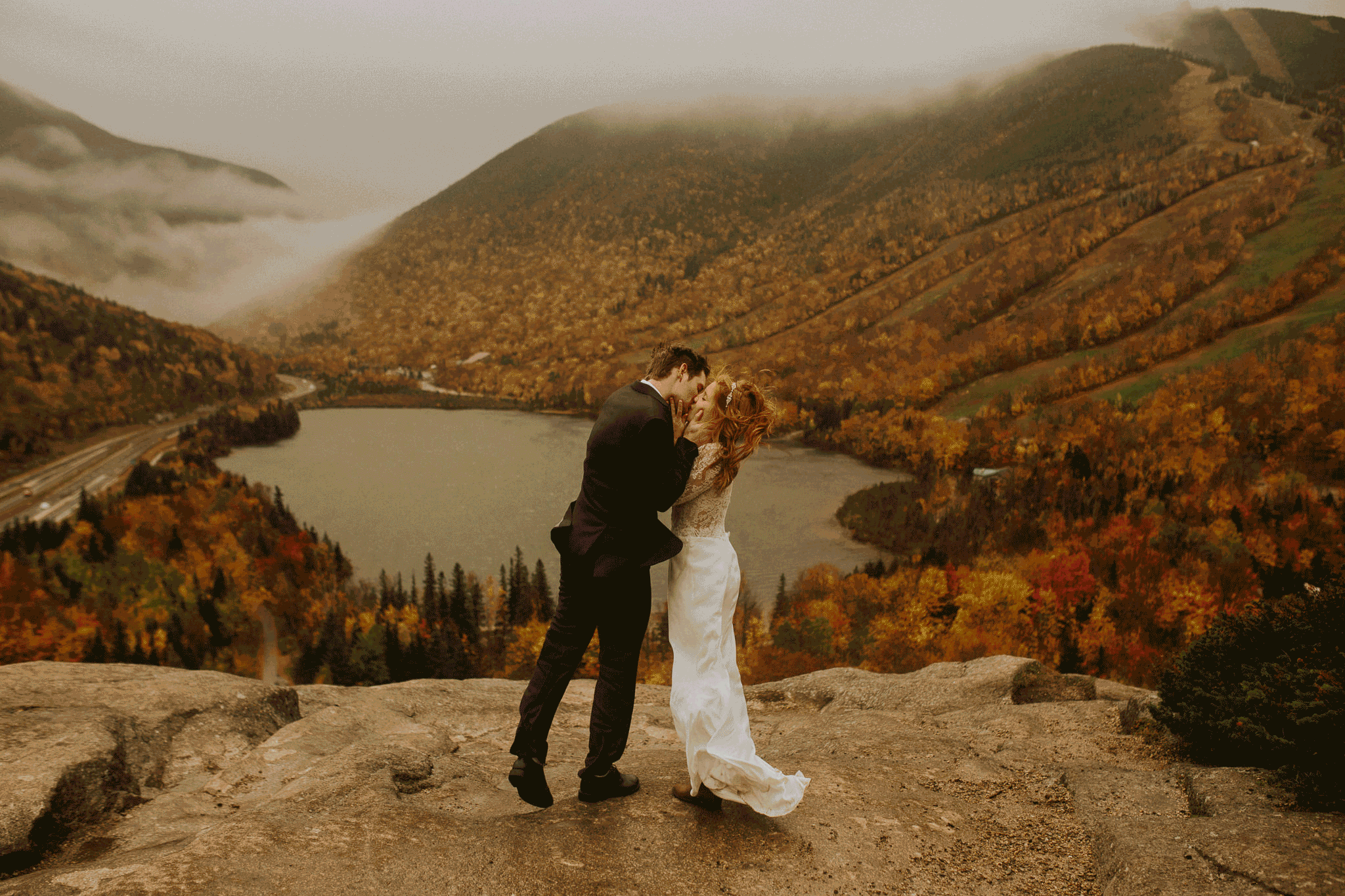 You. Do. You.
I'LL TAKE CARE OF THE REST.
I literally want to capture you guys in your element. Naturally interacting, and showing your real colors. Your real selves. I want to help you plan the ceremony of YOUR dreams (not your mom or your Aunt Betty's dreams). I am passionate about empowering couples to elope, and celebrate their commitment their own adventurous way. I'm on your team and I will be your biggest cheerleader throughout the process. I want you to enjoy every second of your special day, and never want to stress you with details. You shouldn't have to be concerned with whether or not I am getting good angles or capturing all of the candid moments that happen throughout the day. I am. I love elopements, and I get giddy thinking about how excited YOU must be to celebrate your special day. I want to capture all of the moments you don't want to forget for you. Your best friend shedding a tear watching you say your vows? I'm capturing it. Your parents who never hike, hiking with you to your ceremony location? Got it. I'll be right there with you the whole time, making sure that you are relaxed and having the best day of your life. Most of all, I am going to do everything possible to help you feel relaxed in front of me and my lens by learning everything I can about YOU GUYS. I don't want to be some stranger who shows up to your wedding, I want to come as a friend, ready to help you celebrate the way you want to! I've got you guys, and I'm going to make sure that you have the best experience! You're about to start on the beginning of one of life's greatest adventures, and I want to do everything I can to make sure it's the greatest day ever.
Let's chat! I'd love to hear about you and your plans!
What's up! i'm Bree.
|
Imma start this of by saying that I'm a total cheeseball, and I'm completely obsessed with my boyfriend and cat. (Equally? Maybe) I'm absolutely a crazy cat lady, and watch me and my cat out paddle boarding in the Pudget Sound on a nice day.
I'm the biggest cheerleader, and I'm allllllll about motivating to chase your dreams, and get married exactly the way that makes your hearts happy. There are so many expectations surrounding a wedding day, and I am COMPLETELY against that. I just want you and your partner to plan the day that is the best reflection of YOU GUYS. Just freakin go for it. I'm gonna cheer you on the whole way.
I'm an adventurous elopement and intimate wedding photographer who calls seattle, washington her home. but don't let my home base keep ya from hitting me up! I am always traveling around the west coast and shooting frequently in california, colorado, oregon, virginia, maryland, hawaii and arizona. i am obsessed with traveling, and am always bouncing somewhere new and I would love to travel wherever it is that you plan to get hitched!
I've been doing this for a million years (7 actually), and I have helped HUNDREDS of bride plan their special magical days. I'm going to care about your photos as much as you do. PROMISE. This isn't just another job to me. This is my PASSION, so you can bet that I'm going to approach each wedding like its my ONLY wedding of the year. Because its YOUR only wedding, and I want to treat it as importantly as YOU do. So I'm going to respond to emails within HOURS, I'm going to return your photos within a MONTH, and I'm going to be your BEST wedding resource. Vendor recs? YES. Decor ideas? FO SHO. Timeline planning? Guys, I gotchu. Hit me upppp
Wedding Photography and Videography in the Seattle area and beyond. Fly me anywhere.
What Past Clients Have Said…
Okay y'all, how are we feeling?
If my you connect with my work and my vibe, then hit me up!
I'm a Washington based elopement, wedding and engagement photographer! I'm going to capture the real moments and give a crap about each and every single one of my weddings, no matter how small. I'm going to be your cheerleader, guide, and best resource as well as photographer, cheering your on every step of the way. You do you, I'll capture it all.
Featured on: